*** The videotaping or other video or audio recording of this production is strictly prohibited.***
Thank You
for your support of
The Off Broadway Theatre
Special Thanks to Utah County Zoo Arts and Parks (ZAP), the Utah Division of Arts and Museums, the Fang Family Foundation, and all the individual donors and friends who gave through the Network for Good on Facebook Birthday Campaigns, as well as to the Draper Historic Theatre Board. Because of you, the OBT continues to bring the gift of laughter in 2021!
The Off Broadway Theatre Company proudly presents:
The Wicked Wizard of Ahhs
CREDITS
Executive Producers: Sandy Hubble Jensen & Eric R. Jensen
Producers: Jeff Driggs & Liz Halloran
Executive Director: Sandy Jensen
Artistic/Technical Director: Eric R. Jensen
Playwright: Eric R. Jensen
Director: Eric R. Jensen
Musical Director & Assistant Director: Jessica Benson
Additions, Blocking, & Choreography: Sebastian Smith
Choreographers: Sebastian Smith, Jessica Benson, and Garrett Medlock
Stage Manager: Jessica Duncan
Set Designers: Eric R. Jensen,  Rob Reins, Aimee McPhee, Sebastian Smith, & Jessica Andrews
Background Designs: Matthew Davids, Rob Reins, James Nelson, & Eric JensenCostumer: Eric R. Jensen and Cast 
Sound & Light Tech: James Nelson 
Spotlight: Karen Russell and Michelle Thompson
Music and Sound Effects: Eric R. Jensen, Rob Reins, and Matthew Davids
Digital Backdrop Projection Design: Matthew Davids and James Nelson 
Prop Designers: Eric R. Jensen and Rob Reins
Website: Dan Gillette, Nic Brown, and Sandy Jensen
Playbill: Nic Brown, Sandy Jensen, and Jeff Driggs
Poster & Photos: Nic Brown
Box Office Staff & Volunteers: Sandy Hubble Jensen, Nola Camaliche, Megan Leonard, and Thelma Rother
Volunteer Coordinator: Megan Leonard
Front-of-House Leads: Ed Rother, Thelma Rother,  Wendy Gilbertson, and Jeff Driggs
Front-of-House Volunteers: Megan Leonard, Lindsay Simons, Lee Wailes, Rachel Hunsaker, Liz and Bob Halloran, and Brescia Hansen
DIRECTOR'S NOTES
Eric Jensen: Director
Directing a show like this is an amazing opportunity. As a child I loved watching the Wizard of Oz on TV. Being taken into a land of wonderment and excitement was incredible, and to get to relive this wonderful opportunity is another amazing adventure. I love the story of the Wizard of Oz because it teaches us that a wholesome young person can be taken into difficult surroundings, seemingly with no way out, but when that person uses their brains, their heart, and a strong dose of courage, they are able to achieve just about anything they want. It's a wonderful story, and one that is very well known to all of us. It's this knowledge, that is so universal, that I wanted to poke fun of. Hopefully you will understand the fun nature of our comedy and rejoice in the spirit of love and friendship that this show teaches us. I hope you enjoy…because we're not in Kamas anymore.
Coming Soon!
August 6 – 28
CAST
Jessica Benson as Alphabah
Karlie Parrish as Dorrie
Matthew Davids as Strawman
Garrett Medlock as Tin Can
Jonathan Saul as Lion
Kyra Furman as Gwen
Laura Krummenacher as Gwen
Boston Smith as Wizard/Uncle/Tree
Jessica Duncan as Nessie/Poppy Salesperson/Ensemble
Sasha Southwick as Nessie/Poppy Salesperson/Ensemble
Roman Southwick as Dr. Goat/Ensemble
Morgan Renee Thompson as General Cocoa/Chunkin
Tyson Russell as Chunkin Mayor/Monkey
Jeff Driggs as Understudy for Wizard/Uncle/Tree
Cosette as Toad-O
SCENES
ACT I
Sc. 1: Dorrie's Bedroom
Sc. 2: Chunkinland
Sc. 3: Yellow Brick Road (Cornfield)
Sc. 4: Yellow Brick Road (Forest)
Sc. 5: Yellow Brick Road (Forest)
Sc. 6: Yellow Brick Road (Poppies)

15-min Intermission
ACT II
Sc. 1:  Wizard's Palace
Sc. 2: Witch's Castle
Sc. 3: Forest
Sc. 4: Witch's Castle
Sc. 5: Forest
Sc. 6: Witch's Castle
Sc. 7: Wizard's Palace
Sc. 8: Dorrie's Bedroom

SONGS
ACT I
Thought You Were
Lollipop Gang Fight
Yellow Brick Road
Off to See #1
Ain't So Smart
Off to See #2
Ain't got no Heart
Off to See #3
Faint Of Heart
Off to See #4
Off to See #5
Try Vanity
ACT II
Witch
Give Up or Kill Me
The Wizard of Ahhs
Now Playing!
Saturdays @ 10 PM in Draper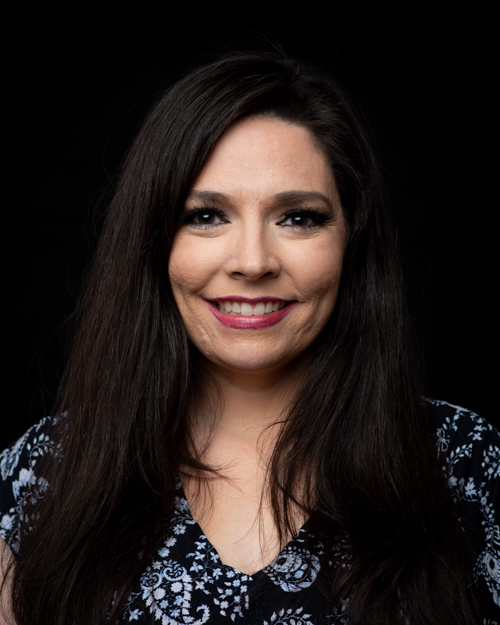 Jessica Benson as Alphabah/Assistant Director/Musical Director/Choreographer
Jessica is delighted to play another, parodied, iconic character at the OBT, Alphabah. Other roles performed at the OBT include Dora Granthacker in Downtown Dead, Princess Laman in Star Ward, and Grammy in Dracula vs. the Adamns Family. Jessica has also been music director for previous shows, and is excited to add assistant director and choreographer to her experience. She received her degree in vocal performance from the U and regularly performs as an actor and singer in the community.
Matthew Davids as Strawman
Matthew is excited to be performing in another show at the OBT. Some of his favorites here have been Laertes in Hamleton and Darth Sinner in Star Ward. He was last seen as Pester in Dracula vs the Adamns Family back in October. He's so glad to once again be playing a highly intelligent character and definitely isn't type casted here. Definitely not.
Jeff Driggs as the Understudy for Wizard/Uncle/Tree
If you're so unfortunate as to see Jeff in this production, it means that Boston couldn't get off work today. That's bad: you're going to miss Boston's big musical number, which Jeff ain't performing. Boston's really good! Come back to see another performance—it's worth it! Tell Sandy Jeff said to give you a "bounce-back discount." Seriously! Oh, and… Jeff's been performing for years blah blah blah and thanks his family for their support yada yada. Enjoy the show (anyway)!
Jessica Duncan as Nessie/Poppy Salesperson/Ensemble/Stage Manager
Jessica is excited to perform for the Off Broadway Theatre again here in Draper. Most recently she performed in The Littlest Mermaid for OBT and Rockin Oldies, A Christmas Carol, and Lucky Stiff for Draper Historic Theatre. She has additionally performed in numerous productions at Scera Center for the Arts, Outdoor Scera Shell, and Lehi Arts Center. During the day, she teaches 6th grade at Granger Elementary in West Valley. She thanks her cast and crew for this opportunity and her family and friends for their continuous love and support. Enjoy the show!
Kyra Furman as Gwendolyn
Lights. Glamour. Kyra. William Shakespeare might be the bard but the woman he envisioned is enshrined in Kyra Furman. Trained Diva, she recently graduated from the University of Utah with a bachelor's in vocal performance. She was recently seen as Christine Daeas in the Off Broadway Theatre's The Phantom of the OBT.  You may have seen her at Hale Centre Theatre as Flora in Phantom or as Kettlesworth in OBT's Cutie and the Beast last year. Popsicle addict, nap enthusiast, and cat mom, you can be certain that this is not the last time you'll see her in the limelight.
Laura Krummenacher as Gwendolyn
Laura Krummenacher has been performing for local audiences since graduating in Vocal Performance from Utah State University in 1997. This is her first show with the Off Broadway Theatre. She thanks her family for their support and has thoroughly enjoyed working with this cast.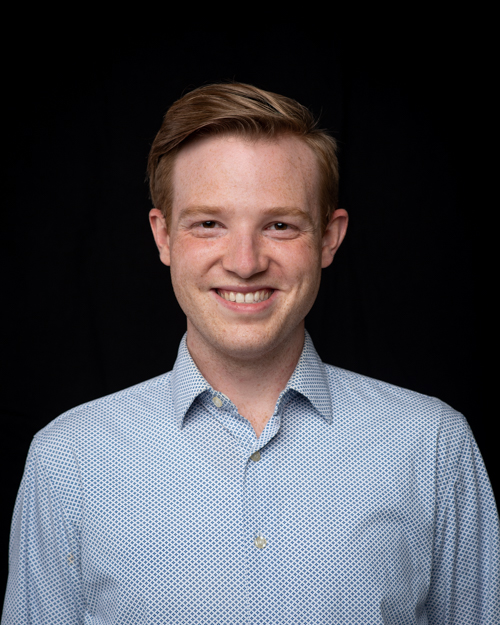 Garrett Medlock as Tin Can
Garrett is delighted to be back at the OBT for The Wicked Wizard of Ahhs! You may have seen him last as Lerch in Dracula vs. the Adamns Family, and this time around he's thrilled to be able to communicate using human speech. When not looking for a heart, you can find Garrett singing in choirs and operas, writing music, hiking, or listening to Lil Nas X with his partner, Dylan, and cat, Alanis.
Karlie Parrish as Dorrie
Newcomer to the OBT, this is Karlie's first time back on stage since the pandemic began. She's performed in many theatres across Utah, with some of her favorite credits being Helen Keller in The Miracle Worker and Alice in Alice in Wonderland (both at Copper Hills High School), Rapunzel in Into the Woods (Desert Star), and Urinetown (Empress Theatre). She thanks her amazing voice teacher, Mandi Barrus, for finding this audition for her and always having her back!
Cosette as Toad-O
Cosette doesn't really know what's going on but she enjoys being close to her human, Karlie. This isn't the first time her cute face has graced the stage. She was also in The Miracle Worker as Belle and The Wizard of Oz as Toto. Cosette loves whipped cream and balls and will accept any spare dog treats you may have lying around.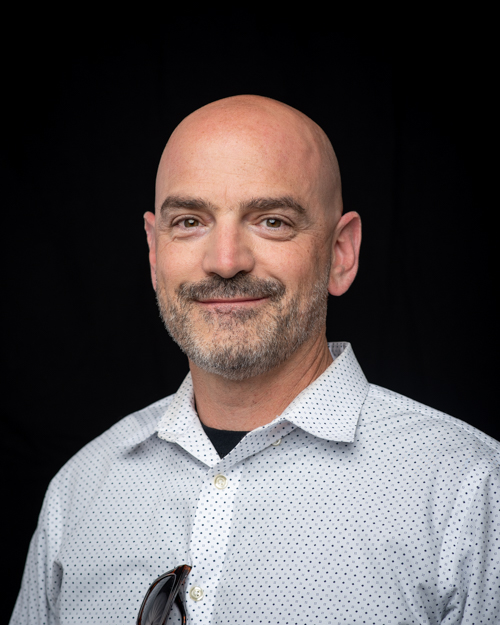 Jonathan Saul as Lion
Jonathan is so excited to be performing with the OBT again! He's been performing at the Draper Historic Theatre for the past couple of years in various productions. Jonathan is incredibly thankful and honored to be part of such an amazing cast of talented people!
Boston Smith as the Wizard/Uncle/Tree
Since performing as Linus Van Pelt in his sixth grade production of You're a Good Man, Charlie Brown, Boston Smith has been performing nonstop in roles such as Sir Toby Belch in Twelfth Night, Mr. Collins in Pride and Prejudice, and Elbow in William Shakespeare's Measure for Measure. Having recently graduated from Snow College with an associate of science as a theatre major, Boston is pleased to be performing in this, his second show on the OBT stage. You can also find Boston on Twitter @bostonianposts.
Roman Southwick as Dr. Goat/Ensemble
Wow, it's Roman's fourth show with the OBT! He was last seen in OBT's The Littlest Mermaid as Prince Derek. His favorite place next to Disneyland is the theater. He's spent more than half of his life performing in shows, and he loves it dearly. He loves his fellow cast members and thinks of them as family. When he's not at the theater you can find him in the ballet studio, on a horse, playing piano or cello, riding 4-wheelers, or watching Disney movies.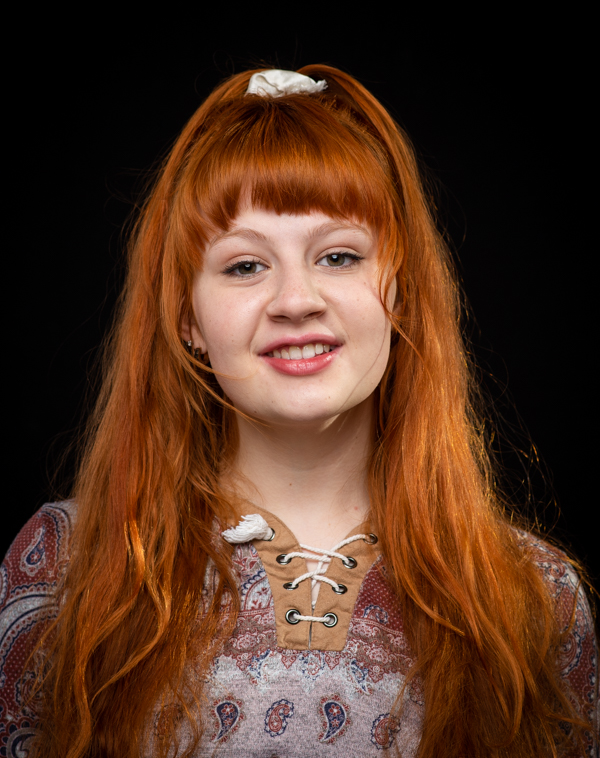 Sasha Southwick as Nessie/Poppy Salesperson/Ensemble
Sasha is a real go-getter! Mostly because she makes her brother go-getter everything she wants! She loves theater and can't wait to get to rehearsals each night. She knows almost every song from every musical on Broadway, and with a little luck she'll be there with her name in lights singing them too! Sasha was last seen in OBT's The Littlest Mermaid as the Littlest Mermaid. She hopes you enjoy the show!
Tyson Russell as Chunkin Mayor/Monkey
This is Tyson's debut with the Off Broadway Theatre and he is so excited to be in his first "real play." Tyson is 8 years old and has loved to sing and dance since he was a tiny baby! His whole family, especially his two brothers, are so excited for him to entertain you!
Morgan Renee Thompson as General Cocoa/Chunkin
Morgan Renee Thompson has been acting in theatre since she was four.  Some of her favorite roles were as Lee Lee in Bundle of Trouble at the Hale Centre Theater and Chip in Beauty and the Beast at the Sandy Amphitheatre. She has now been in many shows with the Off Broadway Theatre, and she is thrilled to be cast with such wonderful and talented friends. She thanks her family for all of their love and support as they help her pursue her dream.
James Nelson – Sound Tech
This is James's fourth show doing tech with the OBT. His first show was Dracula vs. The Adamns Family, and his most recent was the latest production of The Phantom of the OBT.  When not at the theater, he can be found playing Dungeons and Dragons, drawing, or playing the guitar.
Volunteer!
Want to volunteer? We need you! Be a part of the OBT family!
Volunteer opportunities include:
Box office services
Costume design
Concessions help
Marketing
Set design/building
Stage managers
Sound and light techs
Ushers
Send an email to obt1994@hotmail.com
BOARD OF TRUSTEES
Bing Fang, trustee and chair
Janet Gonzalez, trustee, secretary, and vice chair
Jim Morgan, trustee and past chair
Jeff Driggs, trustee
Liz Halloran, trustee
Sandy Hubble Jensen, trustee
Clarence Strohn, trustee
OFFICERS
Eric R. Jensen, Co-Founder / Artistic & Technical Director
Sandy Hubble Jensen, Co-Founder / Executive Director
Bing Fang, Chief Financial Officer
Kevin Hicks, Treasurer
Megan Leonard, Volunteer Coordinator
CONSULTANTS
Aaron Bellis, consultant
Nic Brown, consultant
Austinn Jensen, consultant
Scott Hansen, consultant
Jeff Hunsaker, consultant
Daniel Gillette, consultant
ERIC R. AND SANDY HUBBLE JENSEN'S BIOS

Eric and Sandy are co-founders of the Off Broadway Theatre and Laughing Stock improv comedy troupe. They have worked closely over the past 26 years, dedicating much of their time to building and growing the Off Broadway Theatre.  They have been married for 30 years and have one son, Austinn, who has grown up acting in numerous OBT and other productions.
Eric, the artistic and technical director for the OBT, grew up in Murray, Utah. He received his bachelor's degree in theater arts at the University of Utah and his master's degree in secondary education at the University of Phoenix. As executive producer and lead playwright, director, set designer, costumer, actor, and improviser, he guides many aspiring talents at the OBT.  He teaches improv classes while mentoring up-and-coming playwrights, directors, stage managers, and set designers. His acting, writing, and directing experience has also been featured at Desert Star, Centre Point Legacy, Hale (both Orem and West Valley), and Egyptian theaters. He has taught and performed high school workshops and elementary school assemblies, as well as for some after school programs. Eric also teaches K – 6 as a fine arts specialist  in the Davis School District, inspiring children to love theatre, music, dance, and all things art. Under Eric's leadership, OBT won the Best Community Theatre award from the Utah Theatre Association in 2000, recognizing the quality of the theatre and Eric's work with high schools and the community.
Sandy serves as the executive director of the theatre, as well as executive producer, box office manager, and social media specialist, with more than 30 years of experience in small business management. She has an extensive acting background, including the OBT, Hale Centre Theatre WVC, The Grand Theatre, Sundance Theatre, Salt Lake Acting Company, Pages Lane, and Stage Right Theater. Sandy continues to work tirelessly to grow volunteer opportunities at the OBT. She was born in Vietnam and has a bachelor's degree in elementary education, with endorsements in ESL, STEM, and Gifted. She teaches 1st grade in the Davis School District. She has earned two Presidential Awards for Volunteering and has been recognized in Who's Who of America.   
The Off Broadway Theatre has been said to have a feel of "family," and that's because it is. Eric and Sandy's mission has always been to provide a place where people can come together and make laughter ring true and provide a safe place to hone skills and develop friendships. Through the art of live performances, the theatre has reached many new friends, and its charitable outreach program has provided wonderful opportunities to serve our community. 
Eric and Sandy also co-founded Laughing Stock Improv and have performed together on the OBT stage as well as at corporate and  school events. Currently, Eric still performs with the troupe, now performing at our new home in Draper. They are proud to have such a long-running improv show with some amazingly talented improvisers who have been with the company for a long time.
Thank you for your many years of support and patronage at the downtown location, and for following us here to Draper. Please continue to donate to help us forge another 25+ years of spreading laughter in Utah! Go to www.theOBT.org to donate today.