*** The videotaping or other video or audio recording of this production is strictly prohibited.***
Thank You
to Our Sponsors!
Thank you to Godfather's Pizza and Chick-fil-A for sponsoring our matinee performances!
The Off Broadway Theatre Company proudly presents:
The Importance of Being Earnest (an adaptation by Eric R. Jensen)
CREDITS
Executive Producers: Sandy Thuy Hubble Jensen & Eric R. Jensen
Producer: Janet Gonzales
Executive Director: Sandy Thuy Hubble Jensen
Artistic/Technical Director: Eric R. Jensen
Playwright: Eric R. Jensen
Director: Eric R. Jensen
Assistant Director: Jeff Driggs
Stage Managers: Lee Wailes & Laura Krummenacher
Set Designers: Eric R. Jensen, Rob Reins, Sebastian Smith, Aimee McPhie, and Matilda Black
Costumers: Abbey Shelley, Eric R. Jensen, and Janice Jensen
Background Designs: Rob Reins and Eric R. Jensen
Sound & Light Tech: Matilda Black
Music and Sound Effects: Eric R. Jensen and Rob Reins
Digital Backdrop Projection Design: Rob Reins and Eric R. Jensen 
Prop Designers: Eric R. Jensen and Rob Reins
Website: Dan Gillette, Nic Brown, and Sandy Jensen
Playbill: Nic Brown, Sandy Jensen, and Jeff Driggs
Poster & Photos: Nic Brown
Box Office Staff & Volunteers: Sandy Hubble Jensen, Nola Camaliche, Megan Leonard, and Thelma Rother
Volunteer Coordinator: Megan Leonard
Front-of-House Leads: Ed Rother, Thelma Rother,  Wendy Gilbertson, and Jeff Driggs
Front-of-House Volunteers: Lindsay Simons, Rachel Hunsaker, Jonathon King,  and Jeannie Southwick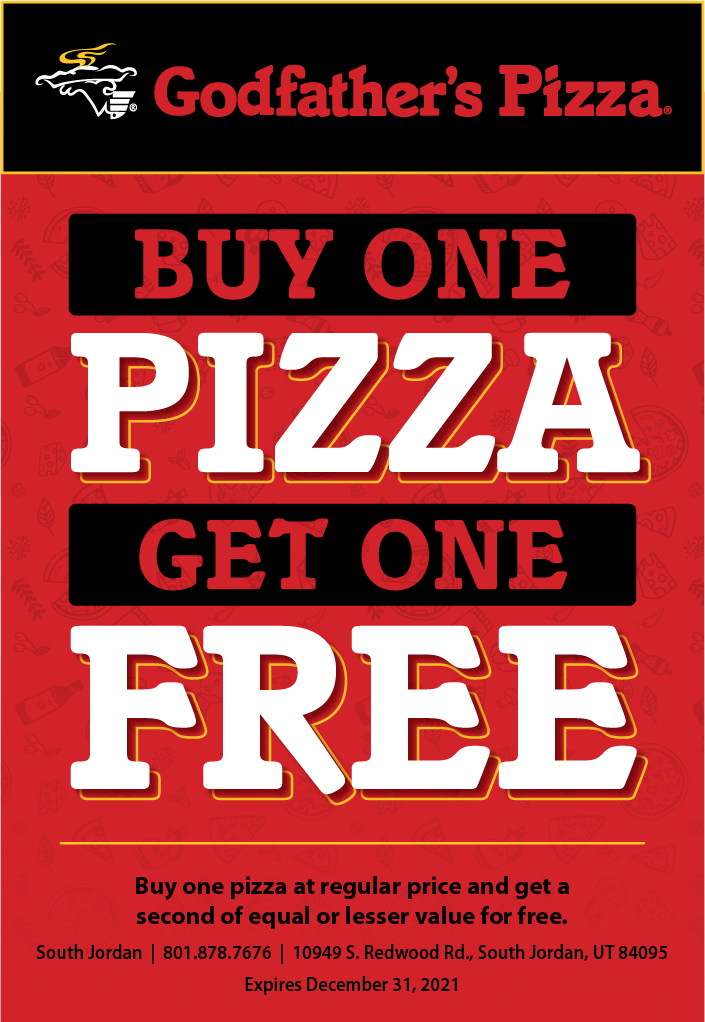 DIRECTOR'S NOTES
Eric Jensen: Director
One thing that every professor told me when I was studying this play, THE IMPORTANCE OF BEING EARNEST at Utah State University and at BYU was that this was the quintessential play highlighting wit and manners of the Victorian Era. Every time I read the play and studied it or wrote papers on it, my understanding grew of the complexity of Victorian etiquette. I have always wanted to produce this play and see if I could bring it up to more current rhythms of comedy. So I took it upon myself to push the boundaries of modern day humor and marry them with antiquated Victorian manners. Having the opportunity to write an adaptation has been filled with challenges but tons of rewards.  I think what we've come up with is absolutely hilarious and a new way of looking at Oscar Wilde's timeless story.  One of the central focuses of Victorian drama was to highlight the upper class and the elders who had snobby attitudes. But playwrights would largely leave the servants alone. I always thought the servants could be very interesting . . . so I decided to focus a little more attention on them. I love physical comedy, so whenever possible, I tried to punch up that aspect of this production. I think the result has been something that is fun for the whole family.  People with different tastes will agree it is delightful.  I could not have asked for a more perfect cast. These are some of the most talented and dedicated actors who have been willing to trust my artistic direction, and they have added their magic to the show. I feel so fortunate to be able to live my dreams with the support of my wife, Sandy, my son, Austinn, and the amazing OBT Board of Trustees who've been essential to the success of our theatre. Thank you so much for your support! Sit back and enjoy this production. The gift of laughter is possible because of patrons like you!
Coming Soon!
October 1 – 30
Thank You
for your support of
The Off Broadway Theatre
Special Thanks to Utah County Zoo Arts and Parks (ZAP), the Utah Division of Arts and Museums, the Fang Family Foundation, and all the individual donors and friends who gave through the Network for Good on Facebook Birthday Campaigns, as well as to the Draper Historic Theatre Board. Because of you, the OBT continues to bring the gift of laughter in 2021!
CAST
Brigham Blackham as John (Jack) Worthing
Austinn Jensen as Algernon Moncrieff
JoAnn Galloway as Lady Bracknell
Jennica Anusua as Gwendolen Fairfax
Karlie Parrish as Cecily Cardew
Abby Shelley as Cecily Cardew
Laura Krummenacher as Miss Prism
Jeff Driggs as Rev. Chasuble
Jake Andersen as Lane/Lowell Merriman
SCENES
The Time: 1890
ACT I
Sc. 1: Algernon Moncrieff's flat in Half-Moon Street, W., London, England
Sc. 2: The Garden at the Manor House, Woolton, England, later that week

15-min Intermission
ACT II
Sc. 1: The Garden at the Manor House, Woolton, England, 10 minutes later
Sc. 2: The Garden at the Manor House, Woolton, England, that afternoon

Now Playing!
Saturdays @ 10 PM in Draper
Jake Andersen as Lane/Lowell Merriman
Jake is grateful to be back at the OBT, this time playing twins. Goofing around for 30+ years, some past performances include Oklahoma! (Curly), Big: The Musical (Josh Baskin), The Nerd (title character), Freaky Friday (Mike), Peter Pan (Captain Hook), Robin Hood (Sheik Hugh Boote), A Lad 'n' His Magic Lamp (Genie). Thanks to Sandy, Jeff, Laura, Rob, Lee, and especially Eric for the sharp script and direction. "Thanks for introducing me to British comedy as a kid, Grandpa."
Jennica Anusua as Gwendolen Fairfax
Jennica has been a huge fan of British farce since she first saw Monty Python and Fawlty Towers, and she feels truly honored to be portraying Gwendolen in this production of The Importance of Being Earnest. Other notable roles include Kira in Xanadu, Wednesday Addams in The Addams Family, Claire Ganz in Rumors, and recently Vera in The Odd Couple. She is earnestly hoping she can entertain, and she wishes you all a rousing and laughter-filled evening. Hot tip: Don't forget to check the tea before sipping next time you are invited for some.
Brigham Blackham as John (Jack) Worthing
Brigham is married, with three girls . . . that is to say he has three daughters and is happily married to their mother, Belinda. He graduated with his bachelor's in theatre arts studies from BYU. Offstage he teaches Mandarin Chinese and theatre and loves hosting people on AirBNB.  —Email him for deals at BrighamStaybnbee.com
Recent credits include a number of performances at Hale Center Theater Orem: Newsies (Teddy Roosevelt), Damn Yankees (Rocky), Les Misérables (Lesgles), and Christmas Carol (Topper).
Jeff Driggs as Reverend Chasuble
A fan and patron of the Off Broadway Theatre for more than 25 years, Jeff is pleased to be appearing in his fifth show with the company. He's also performed at Hale Center Theater Orem and in community theatre productions in Springville and Spanish Fork. He's had a great time working with this talented cast and is sure you'll enjoy the show and the fun and innovative things playwright/director Eric Jensen has done with this classic script. Jeff thanks his family and friends for their support.
JoAnn Galloway as Lady Bracknell
JoAnn feels so privileged to be part of OBT's production of The Importance of Being Earnest with this wonderfully talented and fun director and cast. This is her first show with this amazing company. JoAnn's favorite roles have been cranky ladies, including Ouiser in Steel Magnolias and Mrs. Sowerberry in Oliver! A friend told her that OBT shows made her happy. I hope that you leave the theater tonight with a smile in your heart.
Austinn Jensen as Algernon Moncrieff
It's been a little while since Austinn acted in a comedy, but his life is hilarious, so that makes up for it. The Importance of Being Earnest was the perfect excuse to make good use of his comedic talents, and he is grateful for the opportunity to work with his father and talented, funny, fellow actors. In his off time Austinn enjoys lifting heavy things, putting them down, and taking long walks to the fridge. He was last seen as The Beast/Prince in Cutie and the Beast, and he performs in Laughing Stock on Saturday nights after the show! Some of his favorite roles are Luke Singleswarder in Star Ward, Jack Chesney in Eric Jensen's Charlie's Aunt, and Hamlet in Hamleton. He hopes you enjoy this show full of Brits, beauty, and of course Bunburying!
Laura Krummenacher as Miss Prism
Laura Krummenacher has been performing for local audiences for most of her life. She graduated in vocal performance from Utah State University. This is her second show at the OBT, and she has loved every minute of it.
Karlie Parrish as Cecily Cardew
Karlie has caught the OBT fever! Fresh off her role as Dorrie in The Wicked Wizard of Ahhs, she's back for more laughs! Some of her favorite roles have been Helen Keller in Miracle Worker, Rapunzel in Into the Woods, Sally Chessington in Cash on Delivery, and Alice in Alice in Wonderland. If you miss hearing her amazing Judy Garland impression, you can see her as Dorothy in DHT's production of The Wizard of Oz this September here at Draper Historic Theatre!
Abby Shelley as Cecily Cardew
Abby is thrilled to be playing Cecily Cardew in Eric Jensen's adaptation of The Importance of Being Earnest. This is her fourth show with the OBT, and she plans on doing many more. You may have recently seen her as Meg in The Phantom of the OBT and as Little Red Riding Hood in her school's production of Into the Woods.
Lee Wailes – Stage Manager
Lee has been stage managing at the OBT for the last seven years. Some of the shows include Dracula vs. the Adamns Family, Star Ward in 2016 and 2020, and now The Importance of Being Earnest as body double and stage manager!  Lee feels that the OBT took in a 17-year-old and gave him a home. It gave him a place to feel safe, a place where people cared, and a place to grow as a person. OBT shouldered his mistakes, clapped at his achievements, and gave him the chance to meet close friends that he felt he would have never otherwise met. He believes in the community and family Eric and Sandy Jensen have built these last 26 years, and is happy that the OBT found a new home at DHT.
Matilda Black – Sound and Light Tech
Matilda, to put it mildly, is a woman with many hobbies. She designs tabletop games, plays the piano, writes short stories, and has a deep fascination with science and nature. But she dreams of becoming a professional theatrical lighting designer. This will be Matilda's 11th show as a technician and she hopes to do many more
Volunteer!
Want to volunteer? We need you! Be a part of the OBT family!
Volunteer opportunities include:
Box office services
Costume design
Concessions help
Marketing
Set design/building
Stage managers
Sound and light techs
Ushers
Send an email to obt1994@hotmail.com
BOARD OF TRUSTEES
Bing Fang, trustee and chair
Janet Gonzalez, trustee, secretary, and vice chair
Jim Morgan, trustee and past chair
Jeff Driggs, trustee
Ben Eddington, trustee
Liz Halloran, trustee
Sandy Hubble Jensen, trustee
Clarence Strohn, trustee
OFFICERS
Eric R. Jensen, Co-Founder / Artistic & Technical Director
Sandy Hubble Jensen, Co-Founder / Executive Director
Bing Fang, Chief Financial Officer
Kevin Hicks, Treasurer
Megan Leonard, Volunteer Coordinator
CONSULTANTS
Aaron Bellis, consultant
Nic Brown, consultant
Austinn Jensen, consultant
Scott Hansen, consultant
Jeff Hunsaker, consultant
Daniel Gillette, consultant
ERIC R. AND SANDY HUBBLE JENSEN'S BIOS

Eric and Sandy are co-founders of the Off Broadway Theatre and Laughing Stock improv comedy troupe. They have worked closely over the past 26 years, dedicating much of their time to building and growing the Off Broadway Theatre. They have been married for 30 years and have one son, Austinn, who has grown up acting in numerous OBT and other productions.
Eric, the artistic and technical director for the OBT, grew up in Murray, Utah. He received his bachelor's degree in theater arts at the University of Utah and his master's degree in secondary education at the University of Phoenix. As executive producer and lead playwright, director, set designer, costumer, actor, and improviser, he guides many aspiring talents at the OBT. He teaches improv classes while mentoring up-and-coming playwrights, directors, stage managers, and set designers. His acting, writing, and directing experience has also been featured at Desert Star, Centre Point Legacy, Hale (both Orem and West Valley), and Egyptian theaters. He has taught and performed high school workshops and elementary school assemblies, as well as for some after school programs. Eric also teaches K – 6 as a fine arts specialist  in the Davis School District, inspiring children to love theatre, music, dance, and all things art. Under Eric's leadership, OBT won the Best Community Theatre award from the Utah Theatre Association in 2000, recognizing the quality of the theatre and Eric's work with high schools and the community.
Sandy serves as the executive director of the theatre, as well as executive producer, box office manager, and social media specialist, with more than 30 years of experience in small business management. She has an extensive acting background, including the OBT, Hale Centre Theatre WVC, The Grand Theatre, Sundance Theatre, Salt Lake Acting Company, Pages Lane, and Stage Right Theater. Sandy continues to work tirelessly to grow volunteer opportunities at the OBT. She was born in Vietnam and has a bachelor's degree in elementary education, with endorsements in ESL, STEM, and Gifted. She teaches 1st grade in the Davis School District. She has earned two Presidential Awards for Volunteering and has been recognized in Who's Who of America.   
The Off Broadway Theatre has been said to have a feel of "family," and that's because it is. Eric and Sandy's mission has always been to provide a place where people can come together and make laughter ring true and provide a safe place to hone skills and develop friendships. Through the art of live performances, the theatre has reached many new friends, and its charitable outreach program has provided wonderful opportunities to serve our community. 
Eric and Sandy also co-founded Laughing Stock Improv and have performed together on the OBT stage as well as at corporate and  school events. They are proud to have such a long-running improv show with some amazingly talented improvisers who have been with the company for a long time.
Thank you for your many years of support and patronage at the Salt Lake downtown location, and for following us here to Draper. Please continue to donate to help us forge another 25+ years of spreading laughter in Utah! Go to www.theOBT.org to donate today.