*** The videotaping or other video or audio recording of this production is strictly prohibited.***
Jake Andersen's Director's Notes:
It's the most wonderful time of the year…in November. After a surreal year, what could be better than a hilarious Christmas parody? We all need a little Christmas now, and this show hits the spot.
My gratitude to Eric and Sandy for all of the many hours they have put into this show and for allowing me the chance to direct for the Off Broadway Theatre Company. Indeed, there is no company like it, and we're lucky to have this treasure in our community.
Thank you also to the dedicated cast, and to Rob, Melissa, and Lindsay. The countless hours they have volunteered have paid off.
Enjoy this time to relax, laugh, and feel the spirit of OBT Christmas.
May we all remember the kindness and love we feel during the holidays and do our part to share it with our community. Together we can bring laughter and light to everyone. Merry Early Christmas and a Covid-Free New Year!
Thank You!
Thank you for your support of The Off Broadway Theatre
The Off Broadway Theatre Company thanks all our generous donors as well as the Draper Historic Theatre for partnering with us and providing the OBT with a space to perform our shows.
Muffet's Christmas Carol is possible because of the love and support of many friends like you!
CREDITS
Executive Producers: Sandy Hubble Jensen & Eric R. Jensen
Playwright & Lyricist: Eric R. Jensen
Director: Jake Andersen
Producer: Jim Morgan
Choreographer: Jennica Henderson
Stage Manager: Melissa Marsing
Set Designers: Jake Andersen, Eric R. Jensen
Costumers: Eric R. Jensen, Janice Jensen, and Lindsay Simons
Sound & Light Tech: Rob Reins
Music and Sound Effects: Eric R. Jensen and Rob Reins
Digital Backdrop Projection Design: Nic Brown and Rob Reins
Musical Recordings: Rob Reins
Prop Designers: Eric R. Jensen, Rob Reins, Jake Andersen, and Marie Nugter
Website: Dan Gillette, Nic Brown, and Sandy Jensen
Playbill: Nic Brown, Sandy Jensen, and Jeff Driggs
Poster & Photos: Nic Brown
Box Office: Sandy Hubble Jensen, Nola Camaliche, Megan Leonard, and Thelma Rother
Volunteer Coordinator: Megan Leonard
House Managers: Ed Rother, Thelma Rother, Jonathan King, Wendy Gilbertson, Jackson Maestas, and Manda Lujan
Concession Volunteers: Megan Leonard, Dann Goff, Ed Rother, Thelma Rother, Sally Rother, Zachary Rother, Jason Rother, Jonathon King, Dan McClellan, Jackson Maestas, Lee Wailes, Manda Lujan, Rachel Hunsaker, Marlo Anderson, Jeannie Southwick, Lindsay Simons, Michelle Thompson, Amy Bouck, Roman Southwick, Sasha Southwick, Liz and Bob Halloran, Brescia Hanson, and Jeff Driggs
Marketing Team: Jodi Miller, Aaron Hall, Jenna Hall, Denise Hassett, Chris Kennedy, Megan Leonard, Thelma Rother, Ed Rother, Sandy Hubble Jensen, Dory Peacock, Eric Jensen, and Jeff Driggs
Coming Soon!
February 5 – 27
 CAST
Morgan Thompson / Morganne Strong as Little Miss Muffet
Jeffrey North as Ebeneezer Grouch
Michael Thrall as Hermit
Chareese Johnson / Juliet Darger as Miss Piglet
Abby Shelley as Clover
Jessica Andrews / Sadie Wendels as Elbow
Kendra Jones as Tiny Bird
Lorrinda Christensen as Kooky
Aimee McPhie / Rossy Thrall as Fuzzie Bear
Ryan Bullock as Garbonzo / Marley-Guss / Spiderguy
Will Day as Hal Combe / Count of Christmas Past
Kaz Johnson as Anime / Marley-Guss Rear
CHILD CAST A
Dominick Chisholm as Lil' Grouch / Kyle Smiley
Holly Chisholm as Orphan 1
Gabe Chisholm as Orphan 2
Alisa North as Orphan 3 / Little Bummer Girl
CHILD CAST B
Aurora Gibbons as Lil' Grouch / Kyle Smiley
Clara Strong as Orphan 1
Pirate Simons as Orphan 2
Alisa North as Orphan 3 / Little Bummer Girl
SCENES
ACT I
Sc. 1: Grouch's Office
Sc. 2: London Bridge
Sc. 3: London Street / Office
Sc. 4: Grouch's Office
Sc. 5: Marley & Gus
15-min Intermission
ACT II
Sc. 1: Past—Vision A: London Street /
           Vision B: Fezziwig's Party
Sc. 2: Present—Vision C: Kooky's Party
Sc. 3: Future—Vision D: Streetlights
Sc. 4: Bell Tower
Sc. 5: Grouch's Office

SONGS
ACT I
Here We Come A-Wassailing
You're A Green One
I'm A New Fellow Now
They'll Be Coming Whenever The Clock Will Chime
ACT II
We Welcome Back the Gentlemen
Xmas Waltz
We Wish You A Merry Christmas
I'm A New Fellow Now (Reprise)
JESSICA ANDREWS as Elbow
Jessica is so excited to be doing her second show with the Off Broadway Theatre. She has always loved singing and making people laugh. She was involved in several music programs at the University of Utah while pursuing her degree in civil engineering. Her hobbies include karaoke and fire dancing. She has performed at Prohibition, Millcreek Theater, and Sandy Amphitheatre. 
RYAN BULLOCK as Garbonzo / Marley-Guss Ghost / Spiderguy
Ryan Bullock has been acting on and off since about 2008. This is his 20th show! He is excited to be a part of the Off Broadway Theatre experience. He is playing a number of roles in this show. Let's see if you can spot all of them.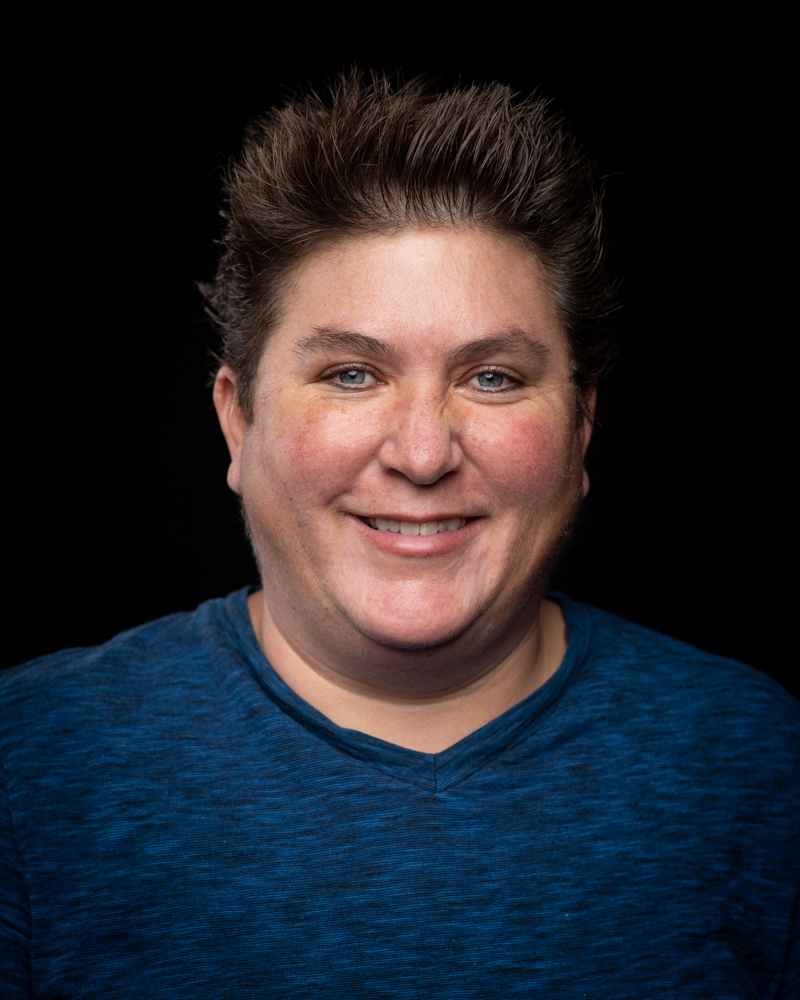 LORRINDA CHRISTENSEN as Kooky
Lorrinda has been a part of many performances on the DHT stage and others, however, this is her first Off Broadway Theatre Company show. She is excited for this opportunity to try something new and different, to share the stage with this extremely talented and hilarious cast, and to do another show with her best friend.
JULIET DARGER as Miss Piglet
Juliet has been performing for more than 20 years and has been in many different plays, including Annie, Grease, Into the Woods, Singing in The Rain, and A Christmas Carol. She has also played an extra in various Lifetime and Hallmark movies. When she's not performing, she enjoys spending time with her husband and 12-year-old daughter. She hopes this production will make you laugh and help you to feel some light-heartedness during these uncertain times. Enjoy the show!!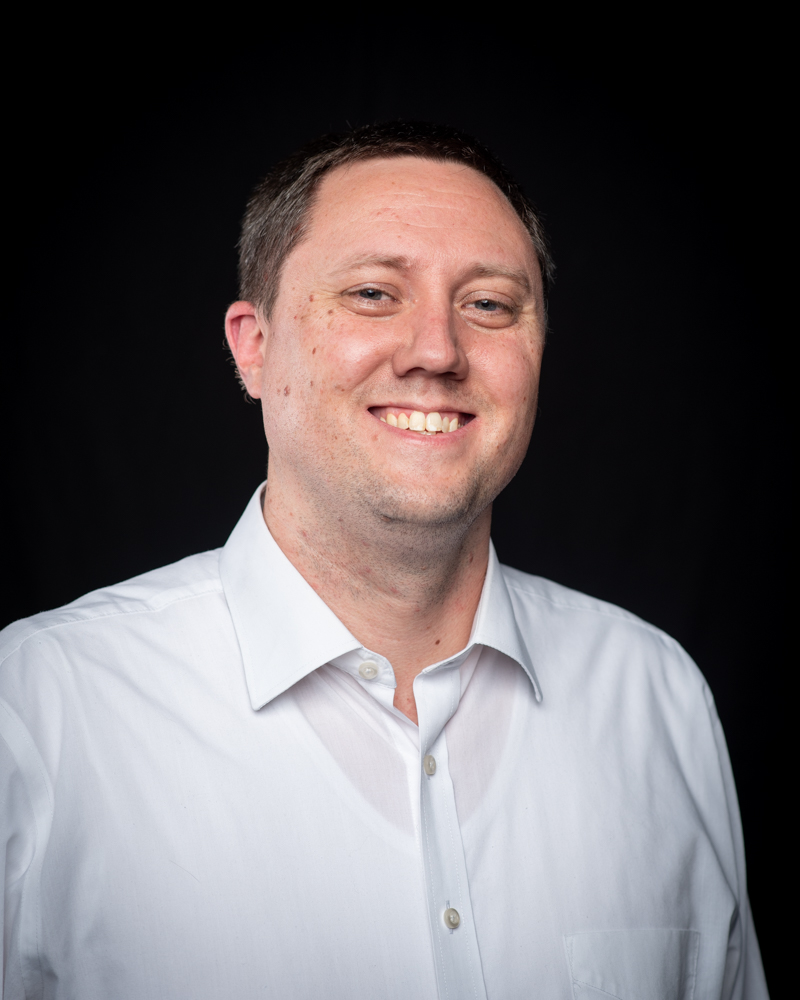 WILL DAY as Hal Combe / Count of Christmas Past
Will is making his return to the stage after taking a 14-year break to help raise his two sons. He is very glad they get the chance to see him on stage. They may be less glad. You can also find him playing Dungeons and Dragons at Enter the Hex.
CHAREESE JOHNSON as Miss Piglet
Though this is not Chareese's first production at DHT, it is the first show she has ever done with the Off Broadway Theatre Company . She's so excited because the first improv comedy show she ever saw was with OBT, and is still one of the best she has ever seen. Most recently Chareese was Muzzy VanHossmere in Hopebox Theatre's production of Thoroughly Modern Millie. "Big thanks to OBT and Jake Andersen for this opportunity to work with this talented cast, and to my family for their love and support."
KAZ JOHNSON as Anime / Marley-Guss Ghost Rear
This is Kaz's first show with the Off Broadway Theatre Company, and she is super excited. She performed in Quarantunes in June for DHT and is also in the cast of their upcoming production of Joseph and The Amazing Technicolor Dreamcoat. This will be Kaz's fourth show since moving from Canada in 2006. She would like to thank her daughter, her coworkers, and her amazing friends from OBT and DHT for all of their love and support in making her dreams of being on stage again a reality.
KENDRA JONES as Tiny Bird
This is Kendra's seventh play with Off Broadway Theatre. She's so excited to take on the role of Tiny Bird and help spread joy and laughter. She's really enjoyed working with such a wonderful cast to make an infectious and hilarious play come to life. Acting has always been a passion of hers, and she thanks her family and friends for all their support. She hopes everyone can enjoy this play as much as she has, and feel the Christmas spirit take over. Happy Holidays!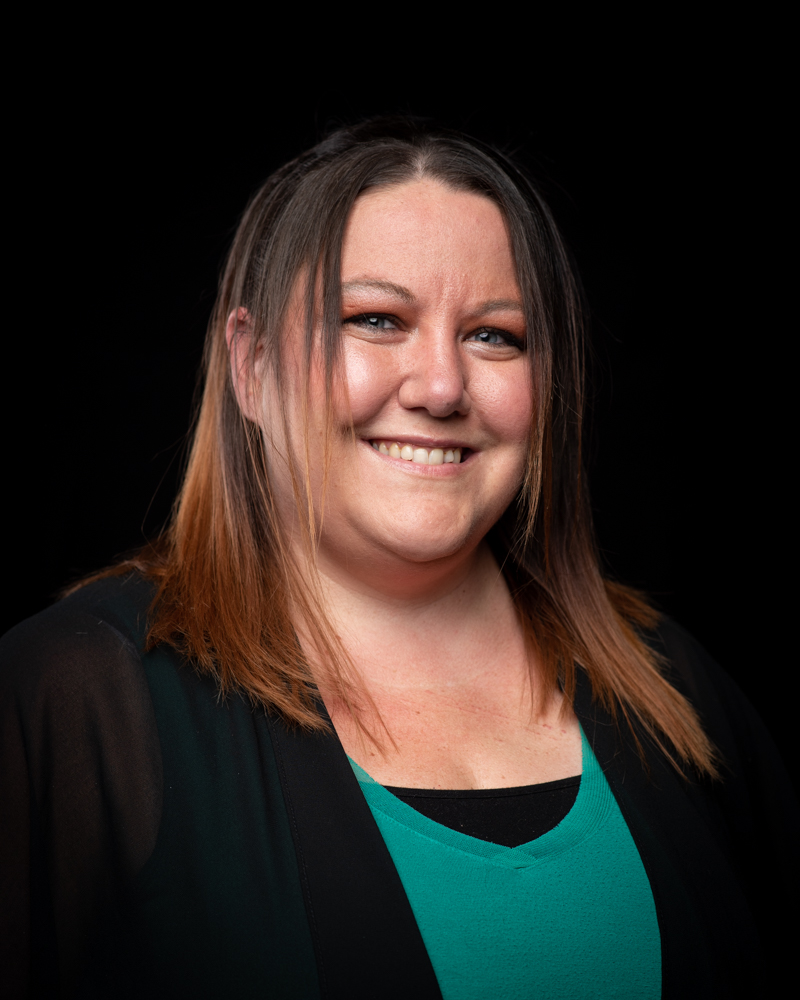 AIMEE MCPHIE as Fuzzie Bear
Aimee is thrilled to be a part of Muffets Christmas Carol. She started her acting journey in high school, then with Off Broadway Theatre a year ago in 2019's Christmas production, It's a Wondrous Life, as Violet Bick. She is excited to exercise her comedic side more as Fuzzie Bear in Muffet's this year. It'll be a real hoot or just keep on Walka, Walka, Walkin!
JEFFREY NORTH as Ebeneezer Grouch
Jeff is very excited to be at Off Broadway Theatre! Jeff remembers taking dates to Off Broadway when he was in high school and loves every minute of it! Jeff loves performing and has had several roles in other productions—some of his favorites being Jeffrey in The Curios Savage and Gino in Murder on the Orient Express.
ABBY SHELLEY as Clover
Abigail Shelley is proud to make her debut with the Off Broadway Theatre as Collector Clover. Abigail has been doing theatre for five years, and she enjoys every minute of it. This is her first show with OBT, and she plans on doing all the shows she can.
MORGANNE STRONG as Little Miss Muffet
Morganne is excited to return to the DHT stage in her first Off Broadway Theatre show. She's previously been seen in Shrek the Musical and in a school production of Seussical as JoJo. When she isn't acting or singing, you can find her on the back of a horse. Morganne would like to thank her family  for their support.
MORGAN THOMPSON as Little Miss Muffet
Morgan has been acting in theatre since she was 4.  Some of her favorite roles were as Lee Lee in Bundle of Trouble at the Hale Centre Theatre WVC and Chip in Beauty and the Beast at the Sandy Amphitheatre. This was her first role with the Off Broadway Theatre back in 2018, and she is thrilled to return to play it again, and to be cast with such wonderful and talented friends. She would like to thank her family for all of their love and support as they help her pursue her dream.
MICHAEL THRALL as Hermit
Michael Thrall has been doing theater since he was a child, having early studies in programs such as Up With Kids. He continued his passion for the arts through junior high and high school. Since marrying his gorgeous wife, Rossy Thrall, and having a couple of beautiful children he still continues to participate in many community theaters, at most times acting alongside his wife and children.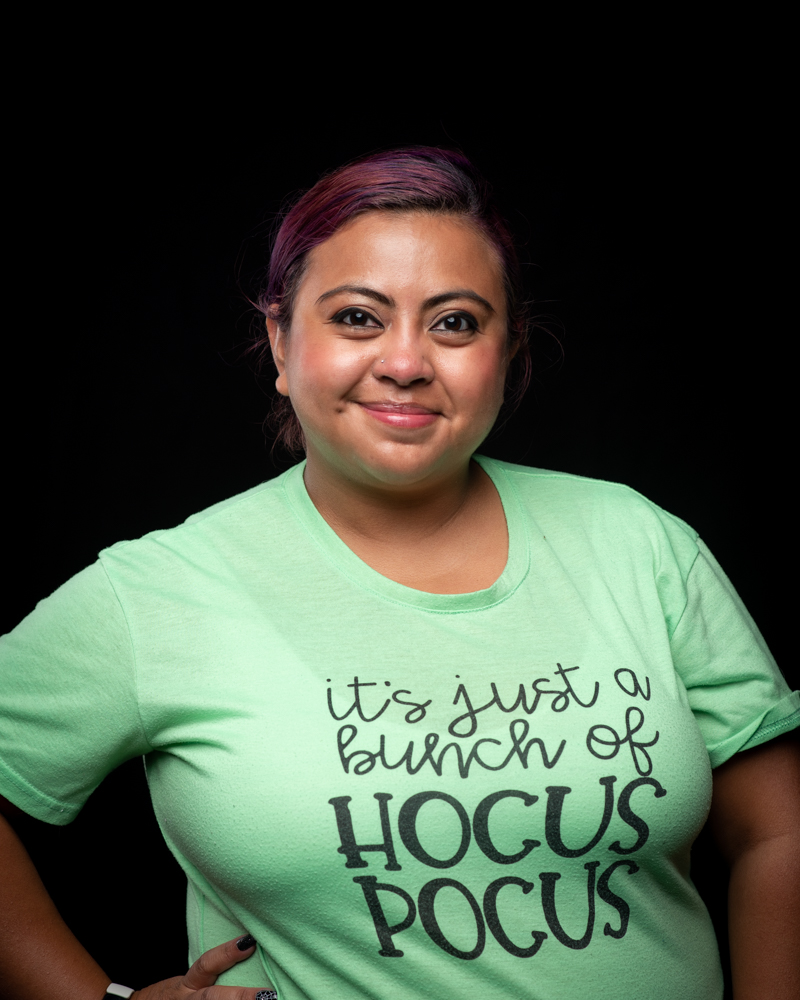 ROSSY THRALL as Fuzzie Bear
Who woulda thought 2020 would end with Rossy becoming a Muffet?! She is so excited for her debut with the Off Broadway Theatre Company and to be a part of this fun show! She has previously performed with Titus Productions Theatre Co and the Grand Theatre. She would like to dedicate her performance to her hubby Hermit and her 2 little muffets at home. Wocka Wocka Wocka!
SADIE WENDELS as Elbow
Sadie is a 12 year old who enjoys being involved in theater anytime she can. She has been in multiple plays at Draper Historic Theater, including Peter Pan jr as a mermaid and an Indian, a school child in A Christmas Carol, and in the ensemble in Joseph and the Amazing Technicolor Dreamcoat. Sadie enjoys spending time with friends and family and doing plays with her amazing mom.
DOMINICK CHISHOLM as Lil' Grouch / Kyle Smiley
Dominick loves performing and is excited to be back for his sixth show with the Off Broadway Theatre. He appeared most recently in Star Ward. His favorite role was playing Pete Bailey in It's a Wondrous Life. Dominick has learned a lot at the OBT and is grateful for the opportunity to do what he loves. Dominick also enjoys karate and has earned his black belt. He is very creative and can often be found writing stories about the characters he invents.
GABE CHISHOLM as Orphan 2
Gabe is excited to be performing for his fifth time with the Off Broadway Theatre. Muffet's Christmas Carol has been his favorite and he is happy to be performing in it for the second time. Gabe's favorite subjects in school are music, art, and science. He especially loves learning about space. Gabe loves to read, and Calvin and Hobbes books are his favorite. In addition to acting Gabe also enjoys baseball, basketball, and riding his bike.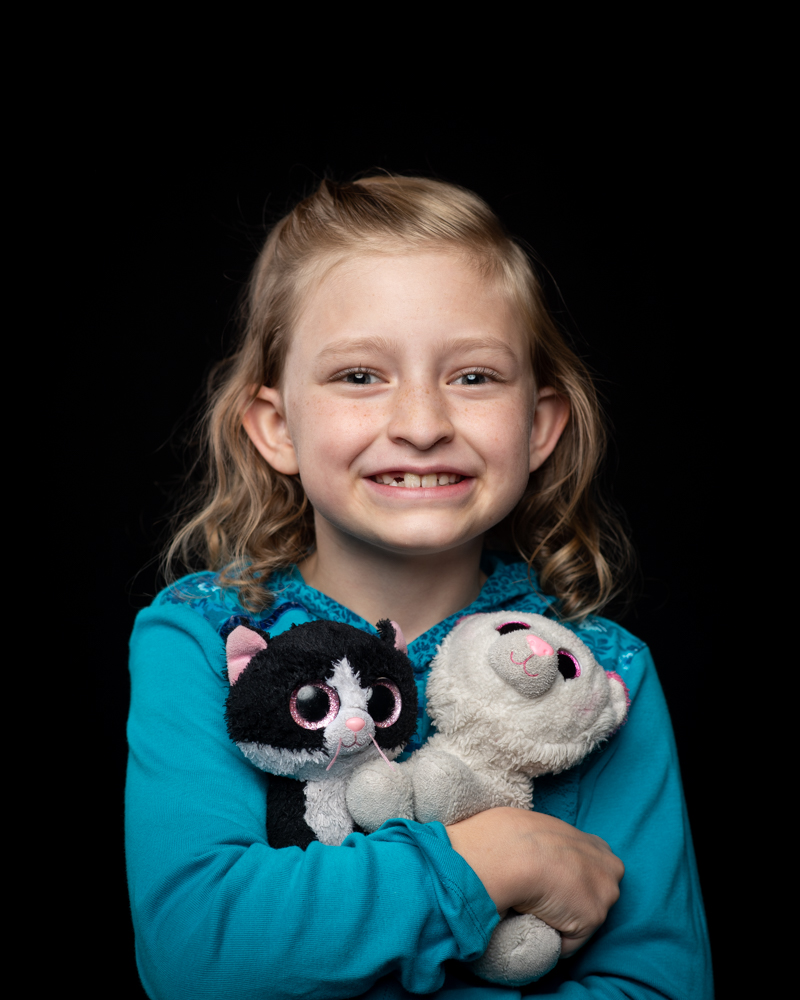 HOLLY CHISHOLM as Orphan 1
Holly loves to perform, especially with the Off Broadway Theatre. Muffet's Christmas Carol is her fourth show with the OBT. She appeared most recently in Dracula vs the Adamns Family. Her favorite performance was in It's a Wondrous Life where she played the part of Zuzu Bailey. Holly is always smiling, and she loves sharing her excitement for life with others. When Holly is not acting, she enjoys singing, dancing, bike riding, baking, and painting.
ALISA NORTH as Orphan 3 / Little Bummer Girl in Children Cast A & B
Alisa loves the stage and is so excited to be joining this cast to do her very favorite thing—make people laugh!  Some of her favorite roles include villager in Three Musketeers: The Musical, and Matilda in Willy Wonka. She's been working hard to be the best Bummer Orphan Cloud she can be!
AURORA GIBBONS as Lil' Grouch / Kyle Smiley
Aurora is excited for her fourth play with Off Broadway Theatre and to perform in Muffet's Christmas Carol for the second time. Other performances include Annie for Kids, Into the Woods, A Lad 'N' His Lamp, and Cutie and the Beast. When not in the theater, she enjoys reading, drawing, creating, being outdoors, camping, being with friends, and learning basic veterinary medicine. Many thanks to family and friends for supporting her passion.
PIRATE SIMONS as Orphan 2
This is Pirate Anderson's 4th show, and he loves every minute of being on stage! Pirate is in kindergarten and would prefer to be done with his school career. He spends his free time catching bugs and frogs and hopes to pursue "bug scientist stuff" as a full-time job one day. "Thank you to my family and friends!"
CLARA STRONG as Orphan 1
Clara is making her theatrical appearance with the Off Broadway Theatre Company. She is 10 years old and when not on stage, Clara can be found racing around on a scooter or a hoverboard with her little brother. Clara would like to thank her family for their support and chauffeuring.
Jake Andersen – Director
Jake has been directing for more than 20 years, and he's excited to finally have a chance with OBT, a favorite of his since he was a young whippersnapper. He most recently appeared at OBT as 'Genie' in A Lad 'N' His Magic Lamp. Some past directing credits include The Scarlet Pimpernel, Cinderella, The Mousetrap, and Rumors. 
Jennica Henderson – Choreographer
Jennica has enjoyed many aspects of performing and has studied and loved the arts since she was a little girl. Although performing and playing music have always been her first loves, she is excited to try her hand at production work and directing. She has loved working with this cast and crew and seeing some of her most beloved childhood characters come to life AND tell jokes! Jennica is very excited to help in bringing this show and the Christmas spirit to life, and hopes it brings joy to many people at the close of a difficult year.
Rob Reins – Sound and Light Technician
Rob has been with the Off Broadway Theatre Company for more than eight years now. He started out working with the artistic director, Eric Jensen, on set design, construction, and scenic painting. After being asked quite a few times by Eric, Rob decided to give sound and light tech a try and has been doing it for quite some time. He is multi-talented and shares those talents helping with props and set designs. Rob has his BFA in painting from the University of Wisconsin and loves to volunteer his time here at the OBT as well as at other local art venues
Melissa Marsing – Stage Manager
Melissa is super excited to be stage managing another production for the Off Broadway Theatre.  She enjoys being a part of the show. When she's not at the theater, Melissa is a full-time mom of two teens, one pre-teen, and two crazy dogs.
Volunteer!
Want to volunteer? We need you! Be a part of the OBT family!
Volunteer opportunities include:
Box office services
Costume design
Concessions help
Marketing
Set design/building
Stage managers
Sound and light techs
Ushers
Send an email to obt1994@hotmail.com
BOARD OF TRUSTEES
Jim Morgan, trustee and chair
Marc Lunt, trustee and vice chair
Janet Gonzalez, trustee and secretary
Jeff Driggs, trustee
Bing Fang, trustee
Sandy Hubble Jensen, trustee
Clarence Strohn, trustee
OFFICERS
Eric R. Jensen, Artistic & Technical Director
Sandy Hubble Jensen, Executive Director
Bing Fang, Chief Financial Officer
Kevin Hicks, Treasurer
Megan Leonard, Volunteer Coordinator
CONSULTANTS
Aaron Bellis, consultant
Nic Brown, consultant
Austinn Jensen, consultant
Scott Hansen, consultant
Jeff Hunsaker, consultant
Daniel Gillette, consultant